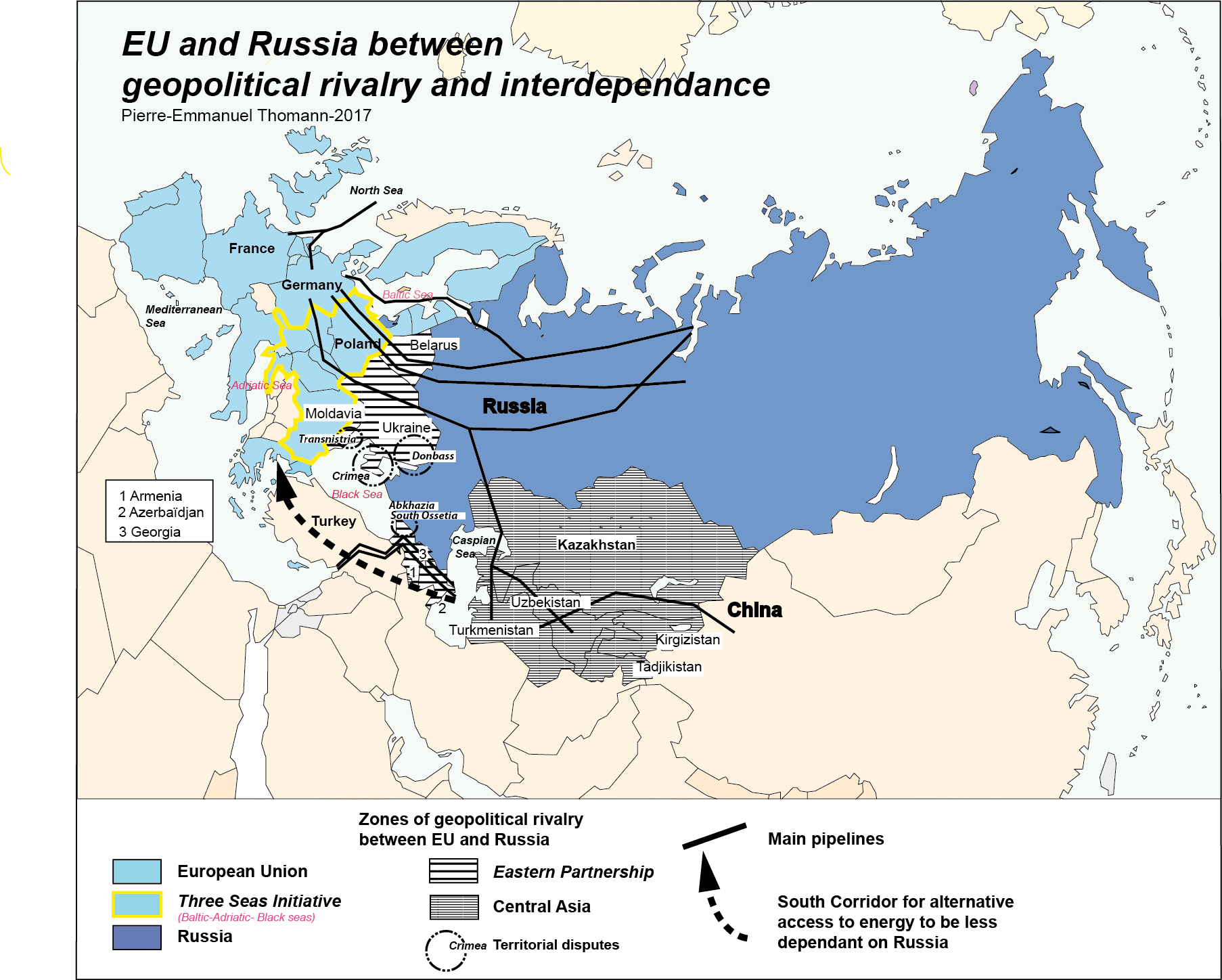 Three Seas Initiative :
the danger of further European fragmentation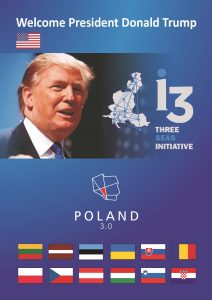 Germany and France announced they will revive in 2018 their bilateral cooperation and propose new impetus for the Europe project.
As a geopolitical priority, it would be wise to  develop a new Franco-German « Ostpolitik » in order to rebalance the European project towards a constructive agenda towards their Eastern flank.
In this regard, France and Germany should ensure that the Three-Seas Initiative (TSI)  does not lead to further fragmentation of the European continent between East and West (See Map below).
The three Seas Initiative is initially a joint Polish-Croatian project, launched in 2016, with the aim of strengthening energy, infrastructure; trade and political co-operation among countries bordering the Adriatic, the Baltic and the Black Sea.  12 countries are so far part of the initiative: Poland, Hungary, Czech Republic, Slovakia, Romania, Bulgaria, Lithuania, Estonia, Latvia, Croatia, Slovenia and Austria. There are also ideas for extending infrastructure interconnections beyond  formal initial promoters of the initiative towards Ukraine.[note id=1]
The initiative focuses on North-South infrastructure between the three seas, the Baltic Sea, the Black Sea and the Adriatic Sea. The support given to this initiative by Donald Trump during his trip to Warsaw reinforces questions about this project. He stated « The Three Seas Initiative will transform and rebuild the entire region and ensure that your infrastructure, like your commitment to freedom and rule of law, binds you to all of Europe and, indeed, to the West. » Three Seas Initiative will not only empower your people to prosper, but it will ensure that your nations remain sovereign, secure, and free from foreign coercion. The free nations of Europe are stronger, and the West becomes stronger as well. The United States is proud to see that we are already helping the Three Seas Nations achieve much-needed energy diversification. America will be a reliable and reliable partner in the production of high-quality and low-cost energy resources and technologies." [note id=2]
This support correspond to the American project of geopolitical fragmentation of the Eurasian continent and reinforced integration of European countries, from Western Europe to Ukraine, and developed by the American strategist Zbigniew Brzezinski[note id=3] to preserve global leadership of the United States and to slow down the emergence of a multipolar world[note id=4]. The project has been logically supported by Atlanticist think tanks like the  Atlantic Council.  Ian Brzezinski, the son of Zbigniew Brzezinski, is actively supporting the Three Seas Initiative  as a member of the Strategic Advisors Group at the Atlantic Council.[note id=5]
It also has the advantage for the United States to promote the export of its own shale gas resources with the LNG technology, to the detriment of European energy companies involved in resource exploration in Siberia, Russia, and the Nord-Stream II gas pipeline project.
The financial times has pointed out that :
"Donald Trump is engineering a sharp shift in US energy policy by using natural gas exports as an instrument of trade policy, championing sales to China and other parts of Asia in an effort to create jobs and reduce US trade deficits. In an attempt to unleash US energy resources, Mr. Trump is trying to promote more liquefied natural gas exports and not just use LNG as a geopolitical weapon aimed at nations such as Russia, as was the stance of his predecessor Barack Obama." [note id=6]